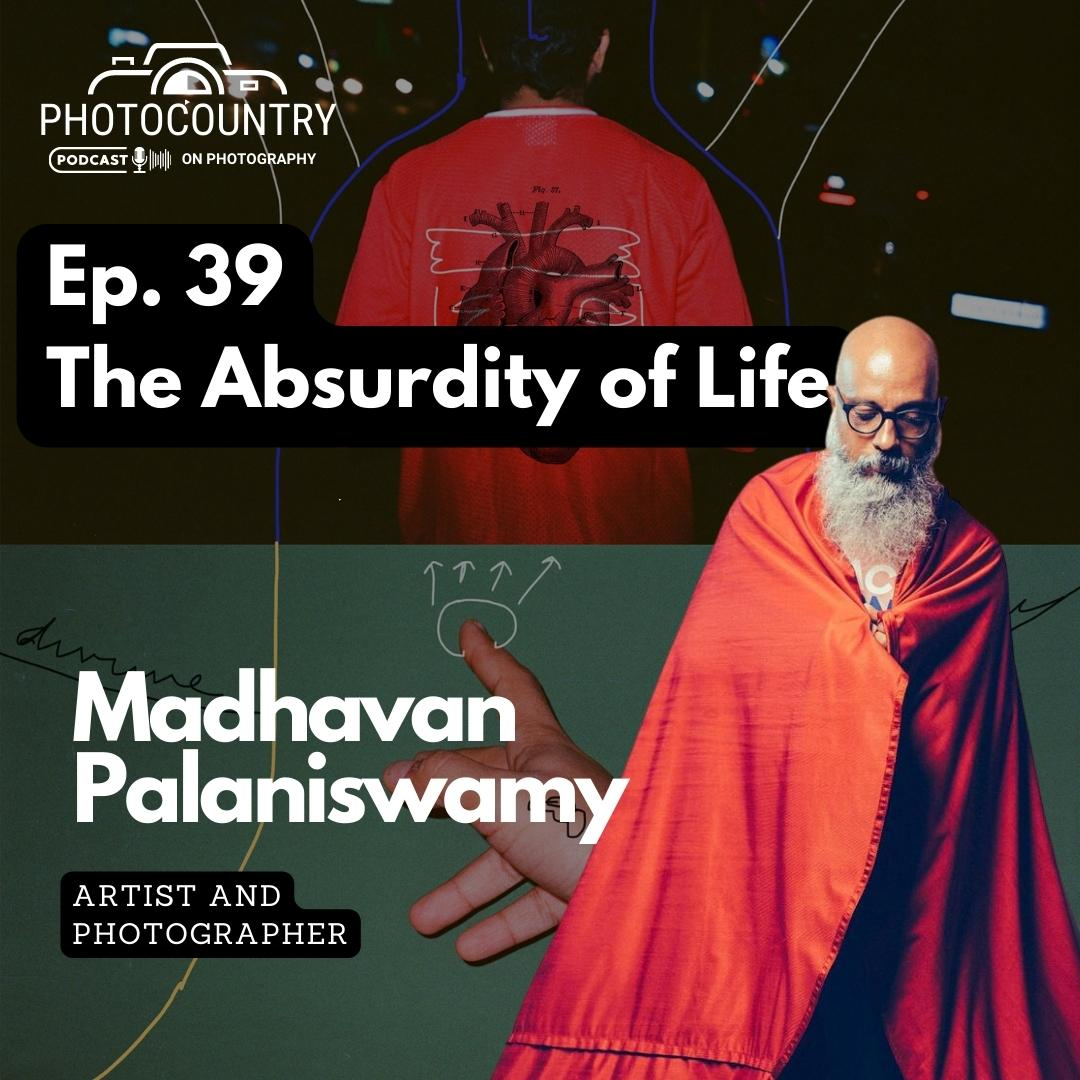 Hello, beautiful people. This is episode 39. And in this episode, I caught up. Madhavan Palaniswamy. Friends call him Maddy. He is a photographer from. Chennai, India. He brings various art forms together - Writing, drawing, photography, and moving images.
He's fascinated with magic realism. And through his work, he attempts to interpret the strange world that we live in. Through his playful images, he asks those profound questions that we all face - Who are we? Where did we come from? Why are we here? And how are we connected? So without further ado, let's get into this conversation with Maddie.
What I'm feeling in my head, I'm seeing a picture, I'm like remembering some conversation. I'm remembering some image immediately. So it's your mind, like when you talk to somebody about your experience, you'll be thinking all that. But in a picture just comes as one image. So like in most of these personal projects, I see the image as the entry point and not the exit point.

And then you kind of construct some things around it and make the experience your own.
He started off his career in the advertising world as a client servicing exec and soon gravitated toward the creative side of the business and his exploration has taken him in a direction that you would never have expected in the beginning.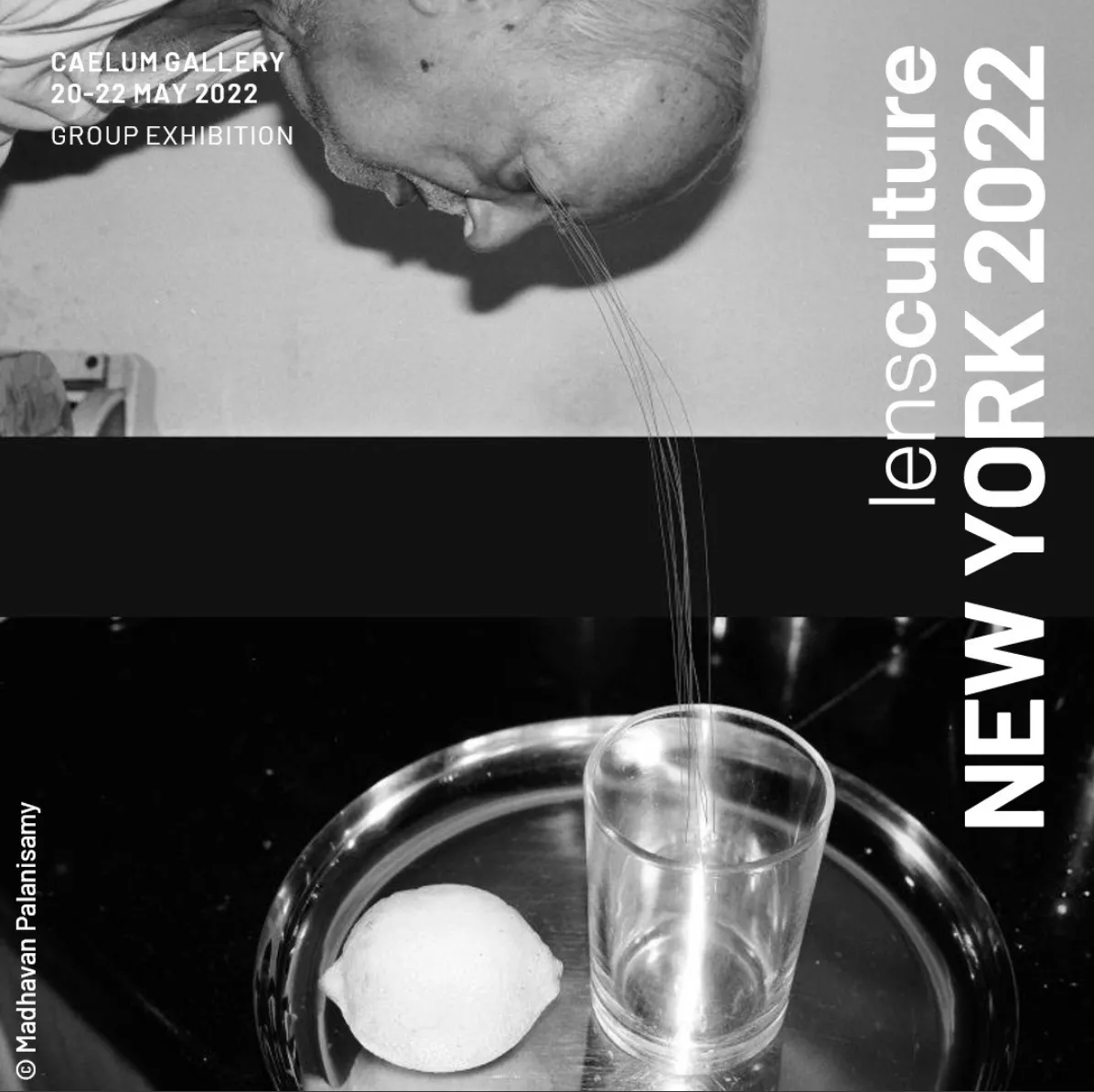 His work - "Appa and other animals" - was displayed as part of a group show by Lens Culture in New York in 2022. It has also been featured in many magazines and awards around the world.
I've been drawing, had difficult ideas about like, you know, how to draw. Then I didn't have like proper anatomy. Sometimes I do like copy drawings, so, but I used to scribble a lot in my early school and college and you know, even when I started working, but only when I kind of advertising started drawing.
One of the photographs that I liked was the juxtaposition of two images linked by line drawings. The lines were graphical and stone age rock art feel to it.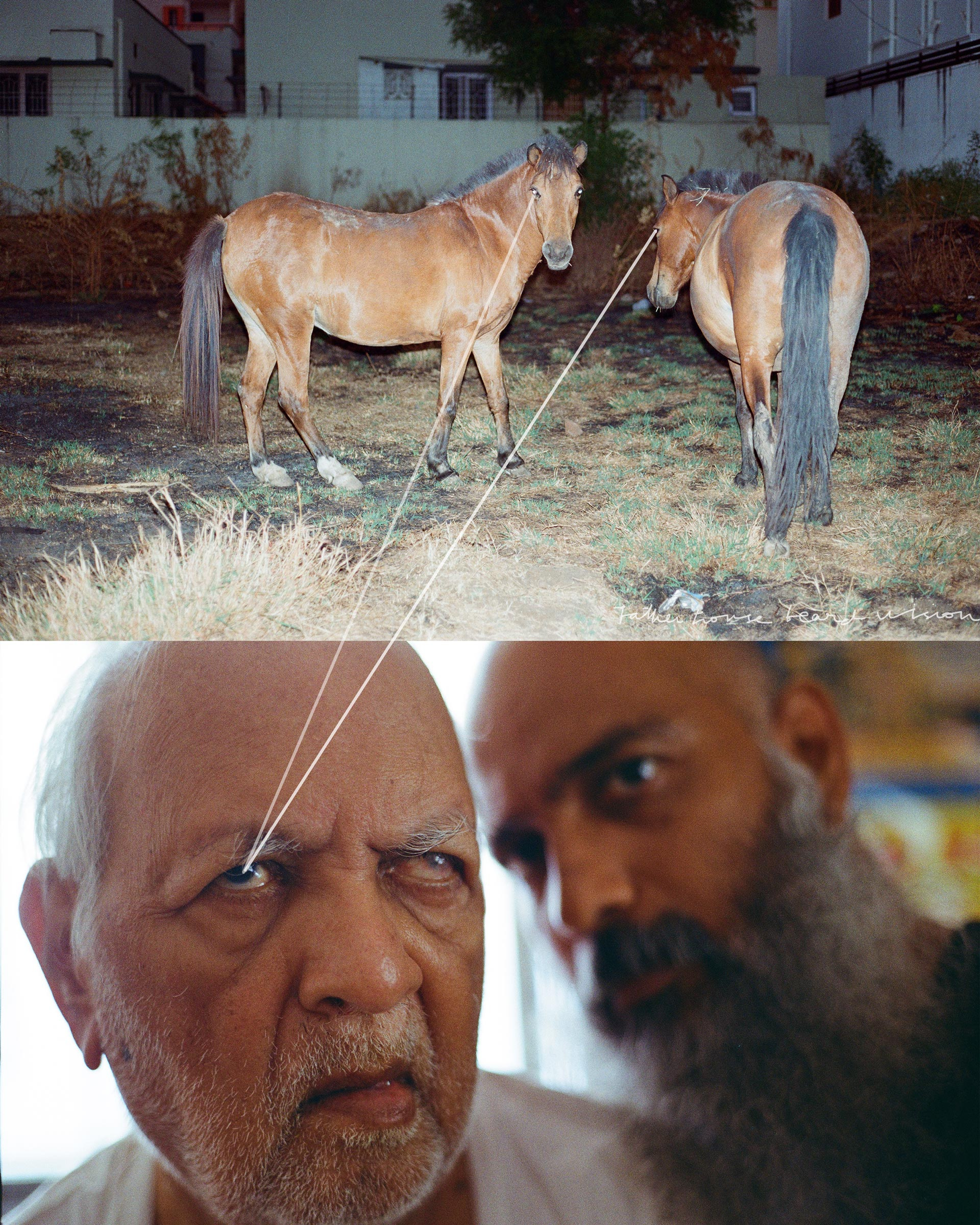 It was a fascinating conversation that I had with Maddie. I hope you enjoyed this episode as much as I did bringing it to you. Many thanks to Ravindran Solomon for suggesting that I talk to Maddie for this episode.
As always, I appreciate each and every one of you who listened to this podcast. Please do share this podcast with someone, you know, who loves photography. Like we do. You can also visit www.photocountry.co and subscribe to my newsletter and be updated with all the latest episodes.
I have some great photographers, who will be coming on the podcast in the next few episodes. So stay tuned. Till then stay safe. And keep clicking.