In addition to the breathtaking temples of Madurai, the city's flower market, situated between Central Market and Maatuthavani Bus stand, is a vibrant depiction of local life that travelers mustn't miss. This enormous market is one of India's largest, exporting various species of flora, including the unique and fragrant Madurai malli, or jasmine. Though other flowers are available, this delicate white flower is the most popular. Flowers, particularly jasmines, are traded to other parts of India and foreign countries. The best time to visit is early morning, when colorful flowers, bustling vendors, and sweet scents make it a hive of activity.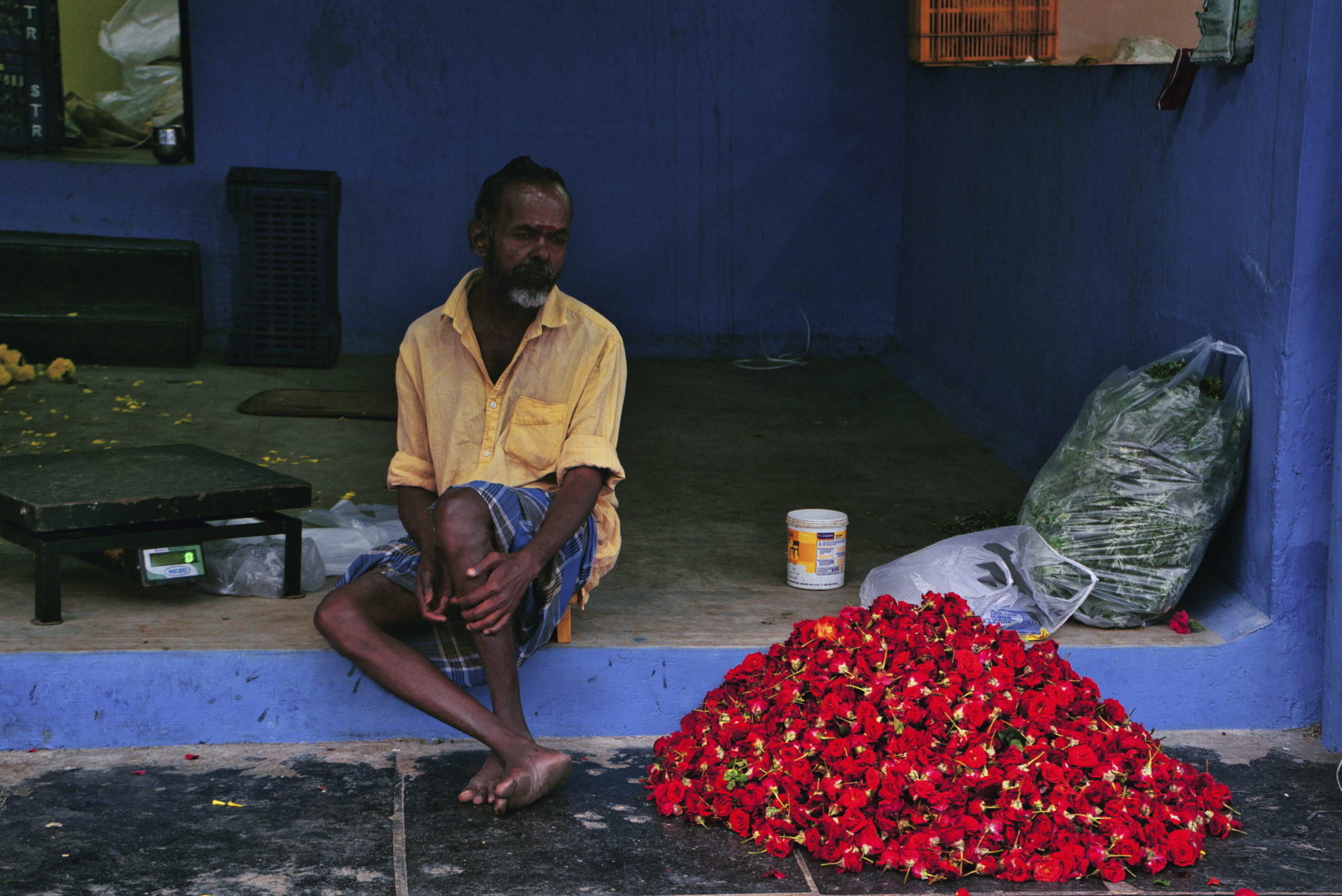 The market is one of the biggest in Asia. Flowers from here are exported all around the globe not to mention different parts of India.
The Madurai flower market is a visual feast for anyone who loves flowers. It's truly astounding to see the sheer number of flower varieties available in this bustling market. From the moment you arrive, you're greeted with a kaleidoscope of colors and fragrances that will leave you spellbound.
If you're planning a visit to the Madurai flower market, it's best to get there early in the morning. That way, you'll have the chance to see the full range of flowers available before they're all sold out. The market is located between Central Market and Maatuthavani Bus stand, and it's easily accessible from most parts of the city.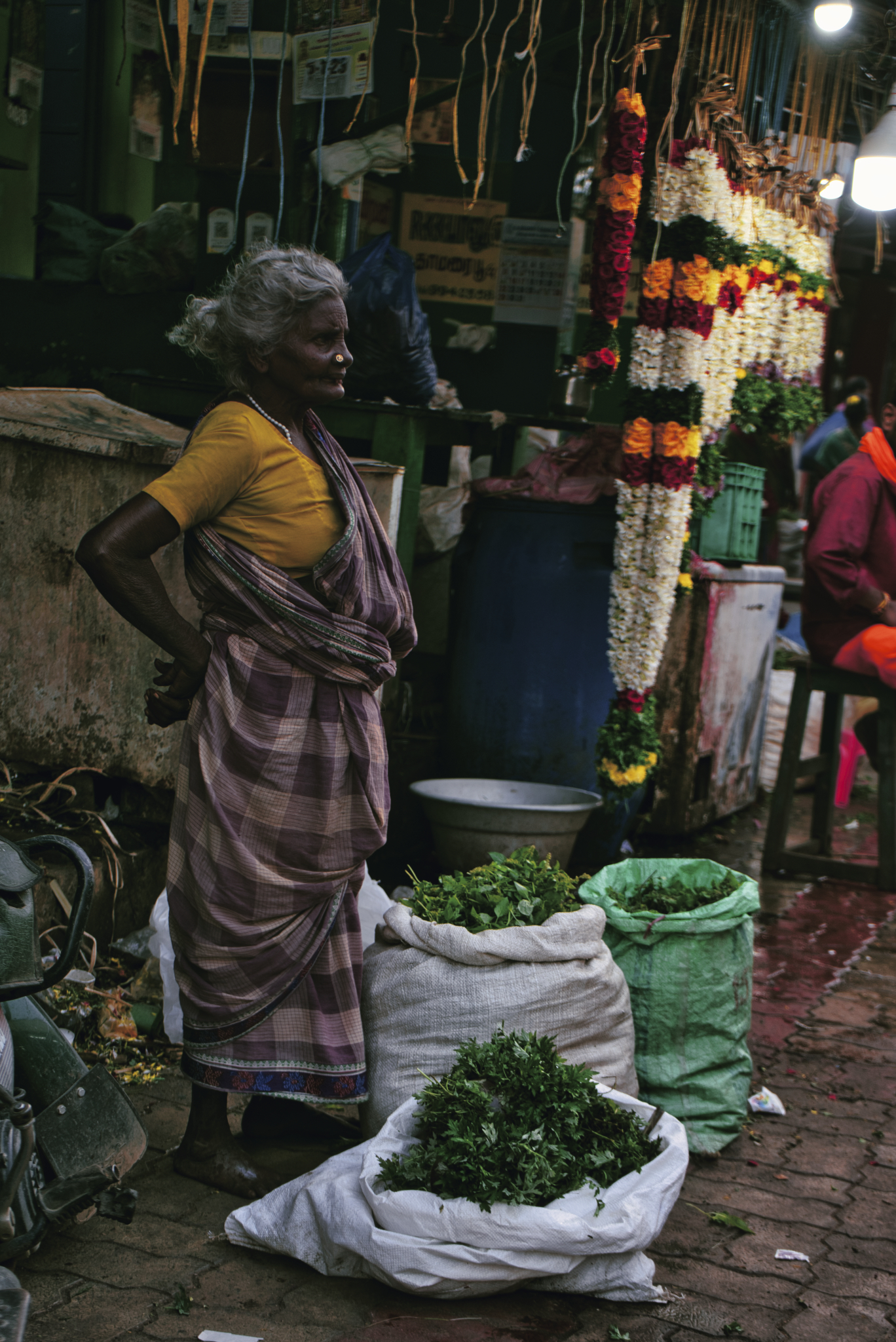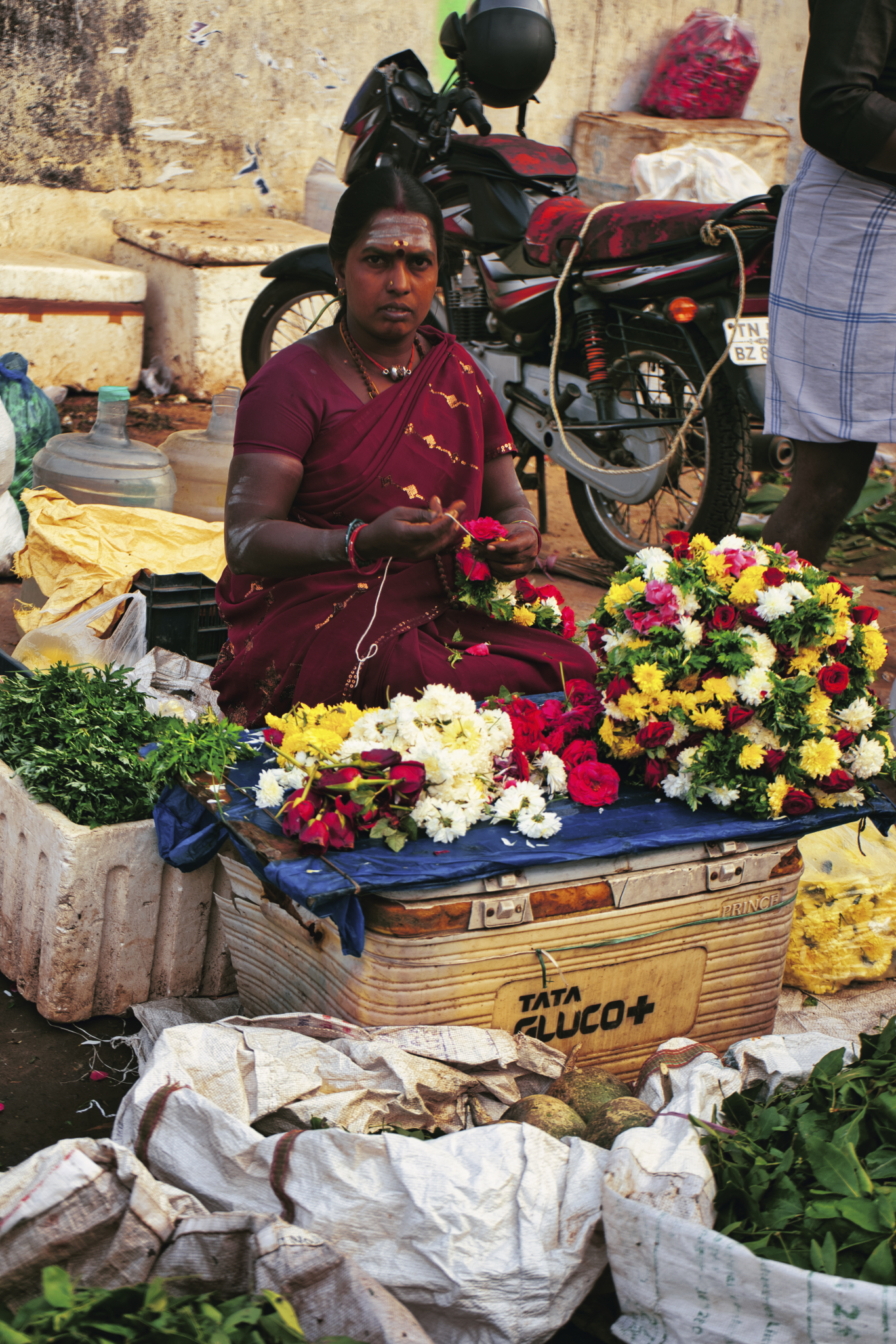 The flowers sold in Madurai flower market are sourced from the districts of Madurai, Dindugal, Theni, and Virudhunagar. These regions are known for their fertile soil and favorable climatic conditions, which make them ideal for growing a wide variety of flowers.
Of all the flowers available in the market, the Madurai malli, or jasmine, is the most popular. This delicate, white flower is renowned for its sweet, heady fragrance, which is unlike any other. It's no wonder that the Madurai malli is highly sought after by locals and visitors alike.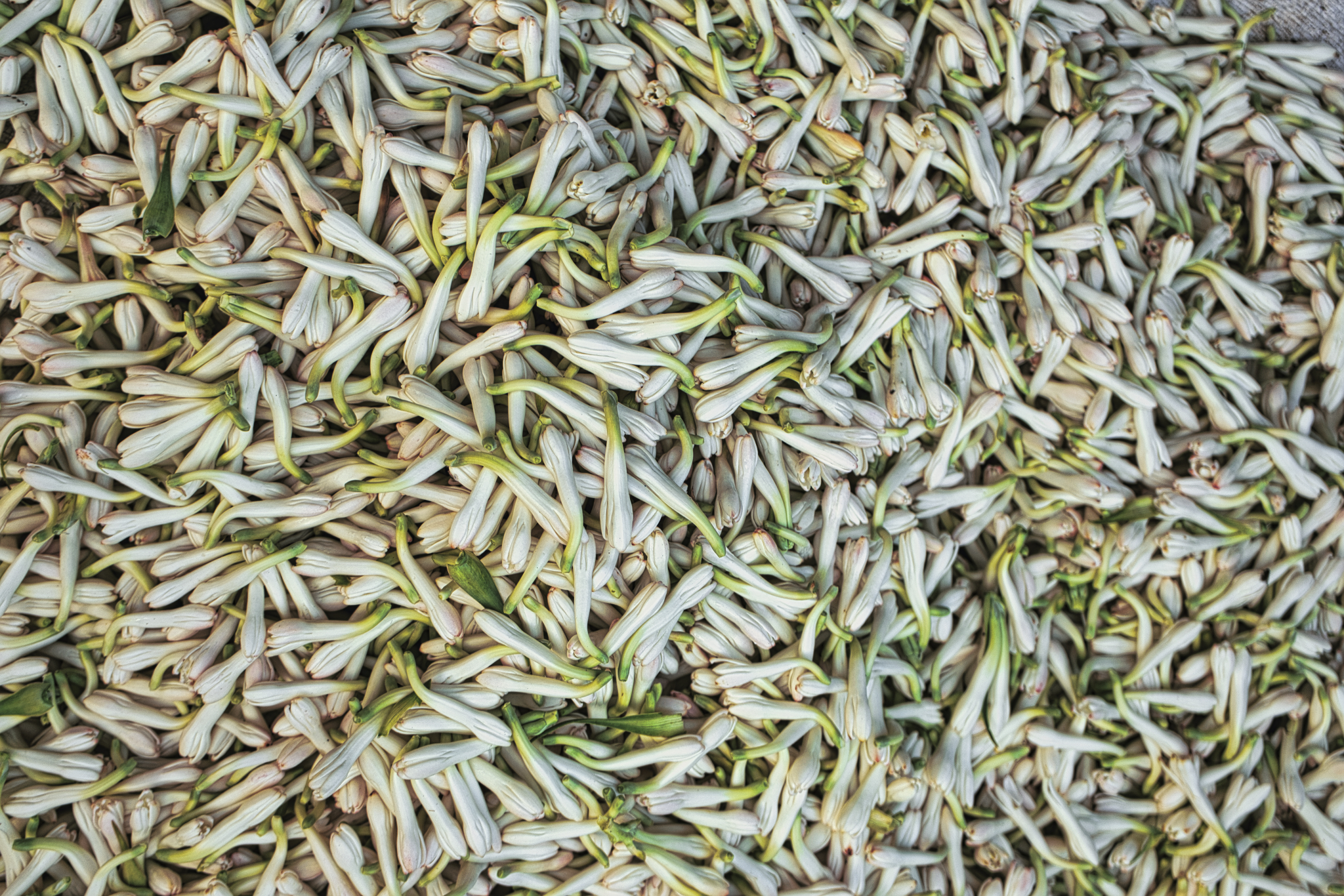 Aside from the jasmine, the market also offers a vast selection of other flowers, including roses, marigolds, lilies, and more. Each flower has its unique qualities, and the vendors are always happy to provide advice on which blooms are best suited for different occasions.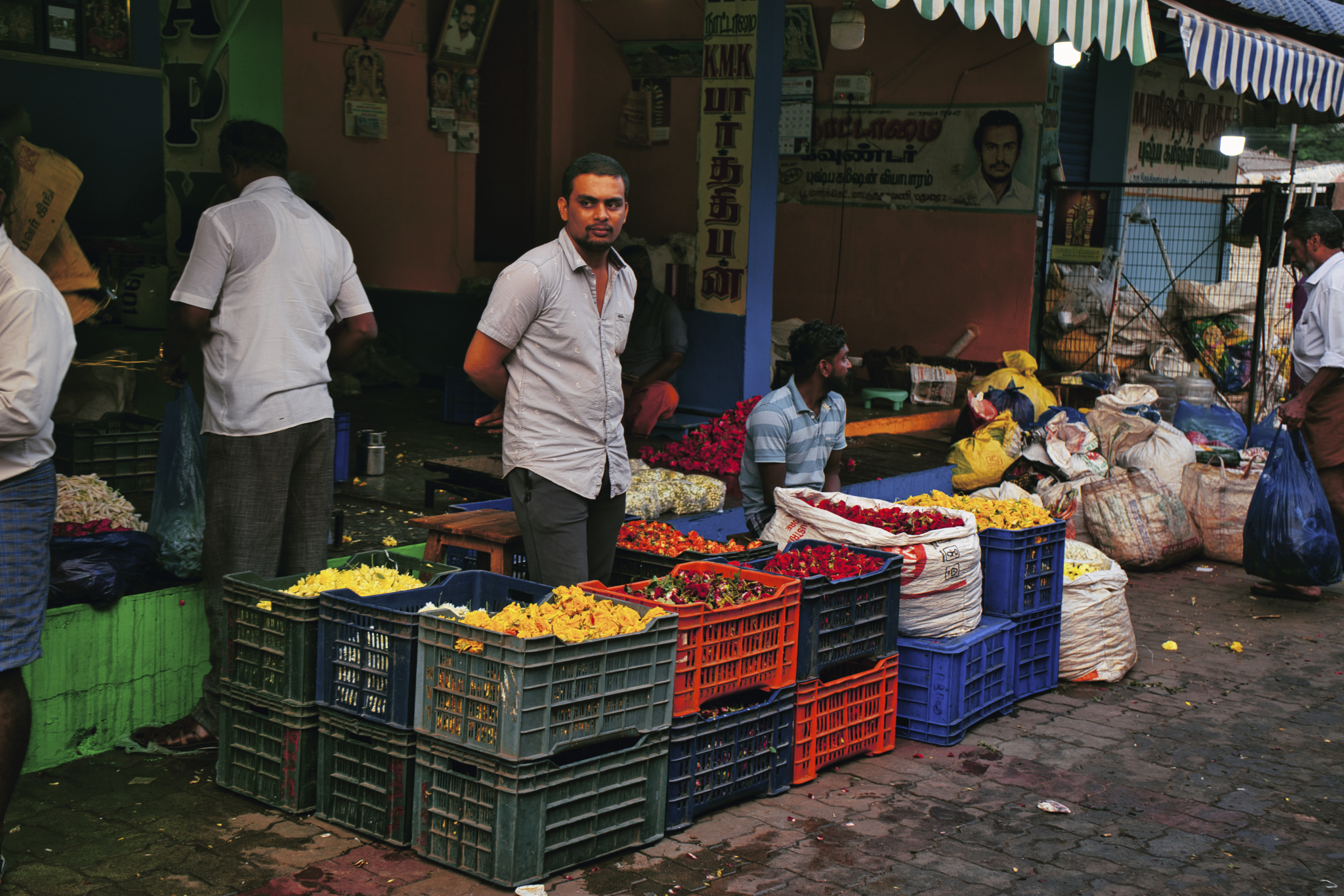 Visiting the Madurai flower market is a sensory experience like no other. The vibrant colors, intoxicating fragrances, and bustling atmosphere make it a must-visit destination for anyone traveling to Madurai. Whether you're a flower enthusiast or simply looking to immerse yourself in the local culture, the Madurai flower market is a feast for the senses that you won't soon forget.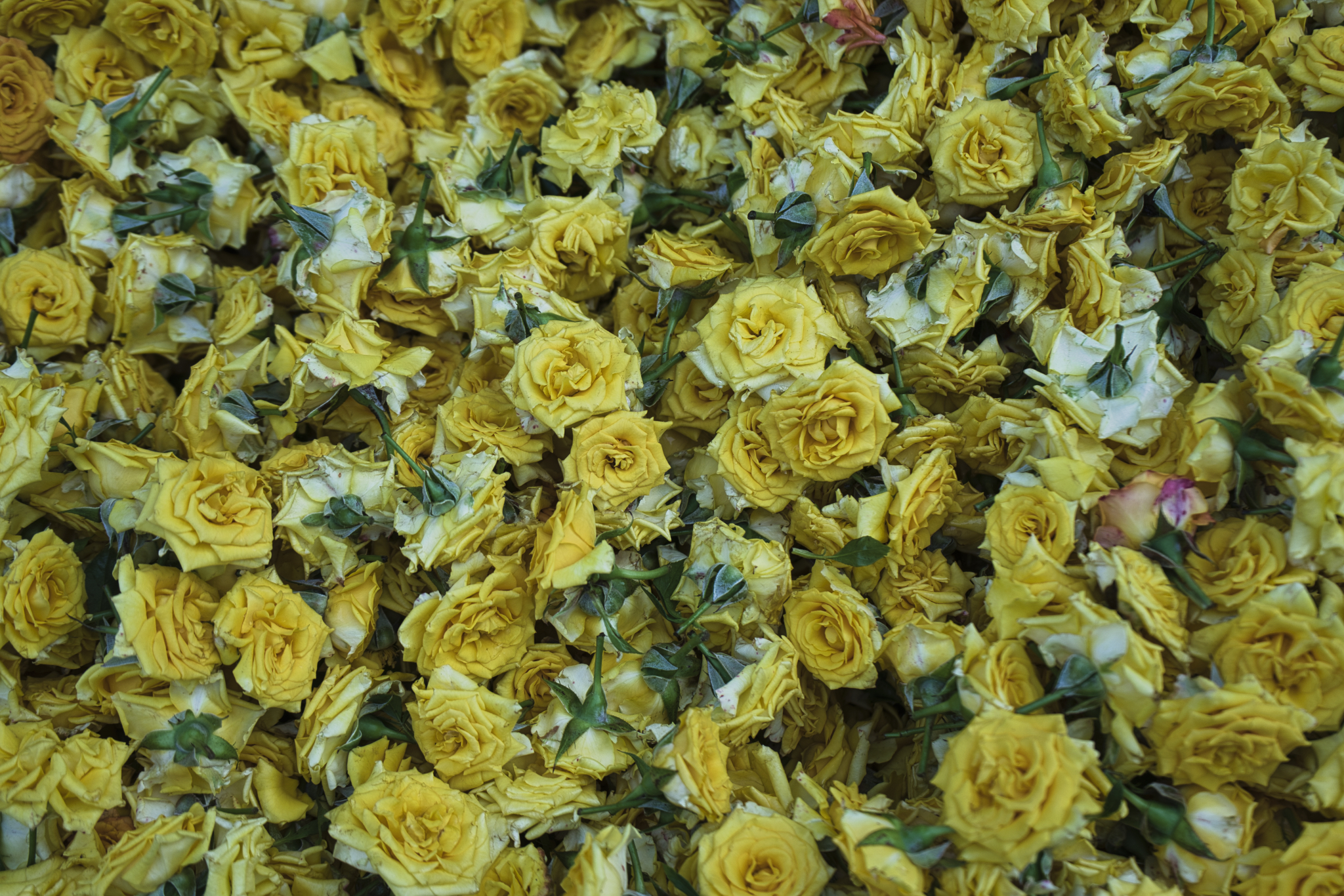 Shot on Sony A7R
Edited on Skylum Luminar Neo